I've been quite enjoying the Redbubble shop, simply because I can have so much more of my artwork available on shirts and other items. I love silkscreening and hand-making shirts as well, but like I said, this simply allows me to expand a little and offer up some new prints more often for you lovelies.
So, a little while ago I added a couple new prints...
Some more animal-rights/vegan themes
and more creepy cute and adorable other prints.


Enjoy! And don't forget to check out all my other work in the shop.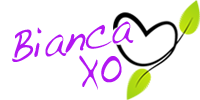 If you found this article to be helpful, please consider a small donation or visit
the shop
. Thank you for your love and support.