. . . . . . . . . .
Stop watching the News on T.V. filled with lies, propaganda, and made to make you feel helpless and afraid.
With all the negative news in the world, it's time to give you hope and inspiration. It's time to the weekly Good News!
. . . . . . . . . .
10 Undesirable Places That Have Been Made Beautiful
People all over the world are doing good and changing the world, volunteering and working along side their cities to rebuild places like landfills and abandoned railways into useable green places again. Click the link to check out 10 places that have been made beautiful again! :)
Australia to commit to fishing responsibly for canned tuna
Australia will soon become the second market in the world to commit to fishing responsibly for canned tuna thanks to GreenPeace's campaign and awesome people like you!
All-Vegan Grocery store opens third location in Germany
Awesome!
Police Officer Uses Day Off to Save Old Stray Dog
A police officer and citizen spent their day tracking down a stray dog in an area where they'd seen it roaming the streets looking through dumpsters. They finally found and rescued the dog from the streets and brought it to a vet where the dog spent the next ten days being healed. The dog was 15 pounds underweight, had a nasty ear infection, an intestinal disorder, and severe bad teeth. His matted, oil-soaked coat, was beyond repair, and it had to be shaved off. But this dog was saved and given a good home thanks to ordinary people.
Duck Rescues
Everywhere people are helping ducks!
In Bellevue, Washington, a parks worker came to the aid of a distressed mother duck, who had been hovering near a grate that her ducklings had fallen into.
Nine ducklings were rescued out of a fountain with too little water, thanks to some kind-hearted passerbys.
A passerby and his daughter saw a mother duck and a dozen ducklings and realized that another was stuck in a storm drain. Firefighters from Mantua, New Jersey, came to the thirteenth duckling's aid.
You don't always need emergency personnel to make a duckling's day. Ten baby ducks were safely brought out of a sewer drain in a California community by the residents.
Traffic in LA came to a halt so one little duckling could make its way to safety.
A flock of ducklings are able to make it onto the sidewalk after someone gives them a step up.
Sometimes mother duck doesn't know best: after one led her eight duckling into rough waters in Sydney, Australia, all were rescued by a helpful human.
. . . . . . . . . .
Thanks for reading this week's "Good News!" Join us every week and feel inspired!
Be sure to sign up for Care2's newsletter for some real news around the globe, to make a change, and to open up your mind to the Real World!
Have a story you want to share? Email me at alter_eco@hotmail.com to submit your story (no matter how big or small).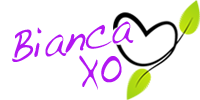 If you found this article to be helpful, please consider a small donation or visit
the shop
. Thank you for your love and support.